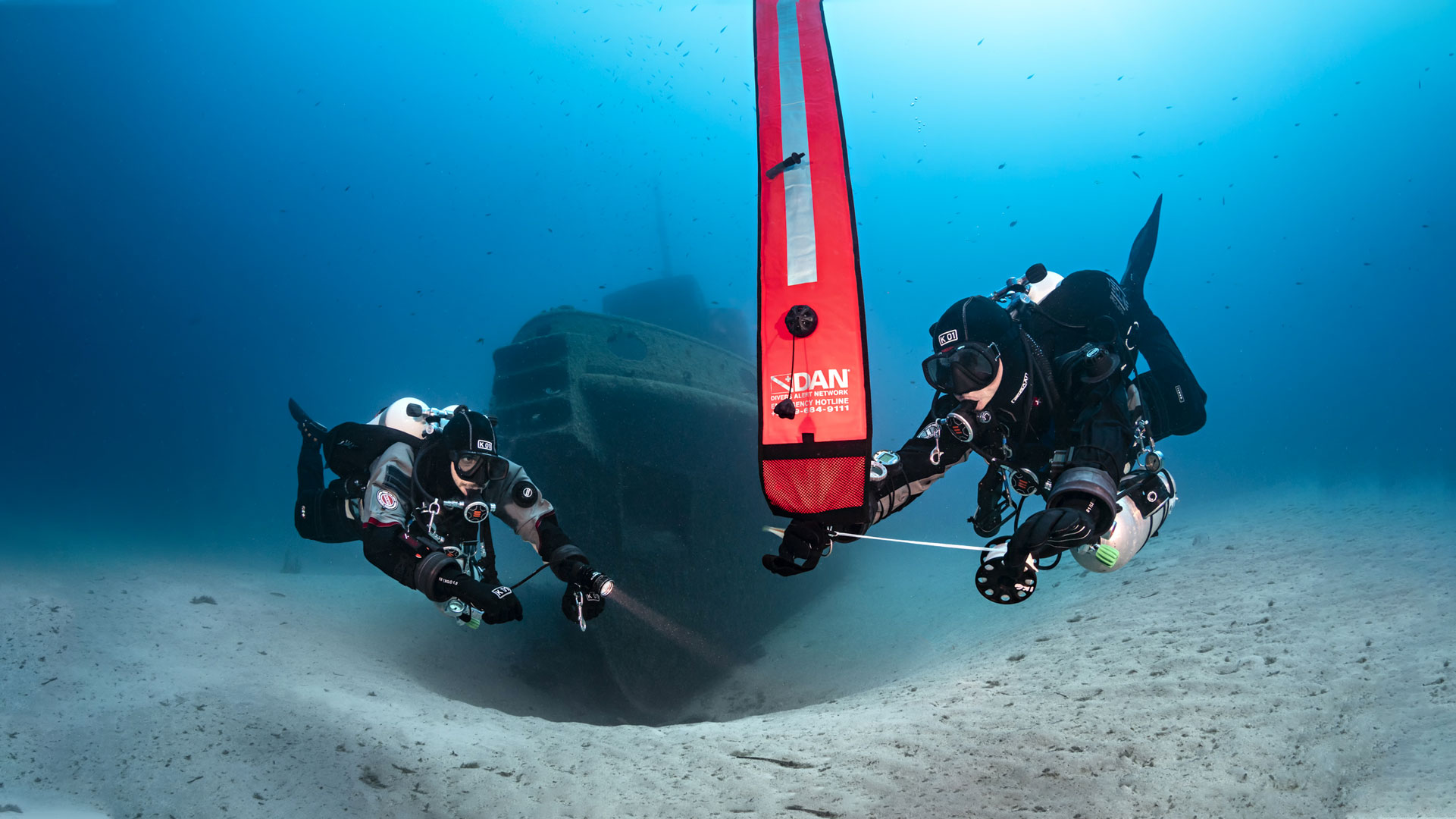 Prevention
Better safe than sorry! This is why we put our whole hearts into creating a safer diving community for the purpose of developing a new culture of diving safety. Get informed and help us spread the word!
We take diving safety very seriously and our actions and research, ever since the start of DAN Europe back in 1983, made it possible to book great results.
From our side we increase diving safety by doing, promoting or providing:
Diving medical assistance
Scientific Research
First Aid Courses
Safety Campaigns
Safety Projects
Safety Resources
As a result, DAN became a synonym for Diving Safety, on a global level
SAFETY CAMPAIGNS
DAN Europe will continue to make diving safety information available, but the right safety attitude has to come from the diver itself. Therefore, the new DAN safety campaigns and projects are focused on the safety attitude divers (recreational and pro's) should adopt to make diving ever safer and avoid accidents from happening.
PREVENTION PROJECTS
&nbsp
HAZARD IDENTIFICATION AND RISK ASSESSMENT
DAN's HIRA program helps owners, operators, staff and dive professionals identify hazards before they lead to injuries or losses.
Get Involved
RECOMPRESSION CHAMBER PROGRAM
The purpose of the RCAPP is to assist and partner with recompression chamber facilities, in areas of equipment, training and emergency assistance, to assess and improve their ability to treat injured divers.
GET CERTIFIED
DIVE SAFE
Be prepared and well informed before you go diving
MEDICAL FAQ
#MedicalQuestion #heartdiseases

I suffer from a low blood pressure. Is it safe for me to start diving?
Answer your question