COVID-19 : Prevention Recommendations for our Diving Community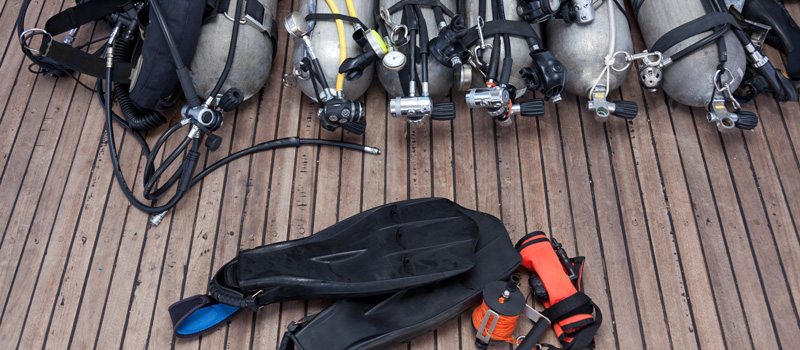 STAY SAFE: BASIC PROTECTIVE MEASURES AGAINST THE NEW CORONAVIRUS
In light of the recent outbreak of the novel coronavirus (COVID-19), the DAN Europe medical team suggests you take good care of your health, and also protect others by following some basic recommendations, which include:
Wash your hands frequently
Maintain social distancing
Avoid touching eyes, nose and mouth
Practice respiratory hygiene
If you have fever, cough and difficulty breathing, seek medical care early
Stay informed and follow advice given by your healthcare provider
The epidemiological situation is constantly evolving.
Stay up-to-date about new developments, and learn about all the protective measures against the new coronavirus on the WHO website, or consult the resources made available by the Ministry of Health in your country of residence.
PROPERLY DISINFECT YOUR DIVE GEAR
In relation to the COVID-19 outbreak, questions have arisen in the dive community about disease transmission when using rental equipment.
With the threat of coronavirus on everyone's minds, divers want to know what precautions are being taken against the spread of disease. Preliminary information suggests that the new Coronavirus may survive a few hours on surfaces.
In any case, properly sanitising equipment is paramount, in particular:
Second stage / Regulator mouthpiece
Snorkel
BCD oral inflator
The inside of your mask
Keep the following in mind:
Household cleaners are as effective against COVID-19 as they are against the common cold and flu viruses. In this regard, we recommend the use of 1% aqueous solution of sodium hypochlorite with an application time of > 15 minutes, taking care the solution reaches every part (total immersion). Be sure to use product following the manufacturer's instructions and rinse with fresh water.
For common surfaces (tables, handles, switches, chairs, etc.) we recommend using only products approved for surface disinfection, such as sprays, wipes or suitable disinfectants.
Watch out:
Products that are commonly used to clean dive gear but are ineffective against coronavirus include antibacterial and chlorhexidine mouthwashes or sprays.
There is no evidence that application of hot soapy water is effective with regard to disinfection, except at temperatures > 40°C and for application times > 20 minutes (e.g. machine wash).
The use of approved surface disinfection products, such as sprays, wipes, etc., with procedures other than total immersion in a sodium hypochlorite solution as indicated above, does not guarantee disinfection of diving equipment.
---
ADDITIONAL RESOURCES
Germophobia? - Just give it a reasonable thought // Alert Diver Magazine
Scuba Equipment care – Rinsing and cleaning diving equipment // Alert Diver Magazine
Guidelines on decontaminating scuba equipment - EPA's diving safety manual
---
WE CARE
DAN has always been at the forefront for timely and correct dissemination of medical and scientific information addressed to the dive community. This includes educational programs, prevention campaigns, research projects, and more.
All these initiatives are mainly financed by membership dues. If you're not a member yet, please consider joining DAN. If you already are a Member, make sure your membership and insurance benefits do not expire: renew today.
Do you have any questions or comments? Drop us a line at [email protected].