DAN Europe Community
As a DAN member, you are part of an affiliate community counting over 400.000 divers worldwide.
Together, we are a family of divers assisting one another, every step of the way.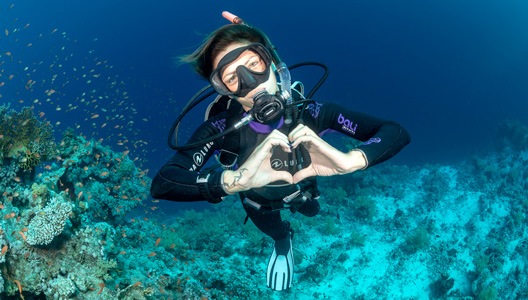 Membership Benefits
DAN is divers helping divers, and your DAN membership helps you, too.
For only 25€ per year you get a host of great benefits, while supporting DAN's mission of providing emergency medical assistance and promoting dive safety.
Discover all benefits
DAN
Membership
Your way to support DAN's mission of providing emergency medical assistance and promoting dive safety. It doesn't include an insurance cover. Benefits include medical advice & specialist referrals, participation in diving safety seminars & conferences, and much more.

Join DAN
5 FACTS ABOUT DAN EUROPE
Your diving safety organisation
DAN is the first and largest organisation promoting diving safety, with an international network of 180+ dive doctors assisting over 400,000 members worldwide.
This means a solid, experienced organisation, backing you in all your dive explorations.
Most trusted
Dive Insurance
In the early 80' DAN was the first to design specific insurance covers for diving activities.
Today, our organisation has an unparalleled experience in the field, and is able, through its insurance subsidiaries, to manage claims efficiently thanks to a competent, caring team, whilst abiding to industry laws and regulations.
Advancements in
Medical Research
Flying after diving guidelines, diving with diabetes, PFO-related issues, advancements in decompression algorithms, and much more: DAN research continues to act as an important benchmark for the scientific and diving communities.
That's not all: you can actively contribute to all this, donating your dive profile and data, in a fascinating citizen science project.
What does diving safety mean? In our vision, it is trying to make any dive accident and injury free. This includes developing programs addressed to a large spectrum of stakeholders, from dive professionals to hyperbaric chambers.
DAN also supports and promotes safety campaigns addressing specific needs- from air quality to dehydration - with the aim of reducing preventable accidents.
The best advert is the one made by divers themselves. Talk to your local dive community and listen to the stories of cases managed by DAN. Or read comments online about fellow divers assisted by our network. Don't forget the wealth of safety-related, timely information all members enjoy through the Alert Diver magazine and at live events, conferences and seminars.
Project overview
Jump onboard the first European sustainable tour run in the diving industry.
Follow the adventures of our team of passionate scuba divers set to travel some 12.000 km across Europe on an electric vehicle.
JUMP ON
#whywedoit
The call of the deep blue is different for everybody. The feeling, the passion and the immense sense of discovery. We are all unique in WhyWeDoIt.
MEET OUR AMBASSADORS
Celebrating and inspiring the diving community around the world. We follow a group of special divers, sharing their personal stories on camera, trying to understand what it means to be a diver, getting to the bottom of "why we do it"

Watch all videos
Claudius Obermaier
Charity Fund
A charity fund, taking care of divers and their families who find themselves in difficulty following a dive incident.
Read More

DONATE NOW
Scientific Research
Fund
You can support multiple research projects that benefit you and the entire community.
Read More
Disabled Divers Support
Fund
We can all do a lot to break down stereotypes underlying discrimination, overcome barriers and promote a more inclusive life for people experiencing any kind of disability.
Read More

DONATE NOW