Celebrating 40 Years of Divers Alert Network Europe.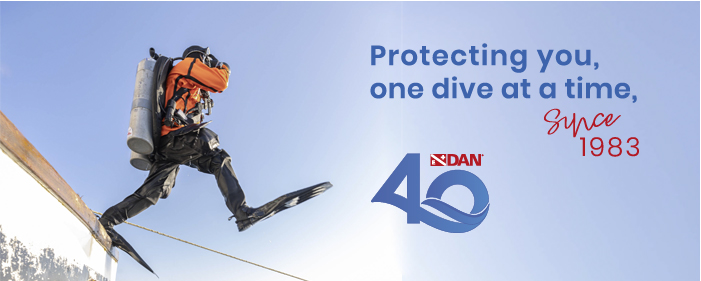 Inspired by the past, projected into the future. We look forward to working with Members, diving organisations, and the community, to keep making diving safer in the next 40 years.
2023 marks DAN Europe's 40th anniversary. DAN (Divers Alert Network) Europe has been helping divers since 1983, when a group of passionate divers and diving physicians started an international non-profit medical and research organisation dedicated to the health and safety of the global diving community.
You can now find DAN all over the world, a true advocate for a more alert diving community, providing assistance for all kinds of divers and their families.
Honouring this journey also means reflecting on the progresses made: actively preventing accidents and mitigating their long-term effects, establishing new effective protocols to manage diving emergencies, heavily investing in scientific research, shaping a culture of diving safety.
These achievements are still relevant today, as they are the result of a vision that keeps informing our future.
Go deeper
Follow @daneurope #DANEU40