2021 Health Declaration Form Sample Addressing COVID and Vaccination Issues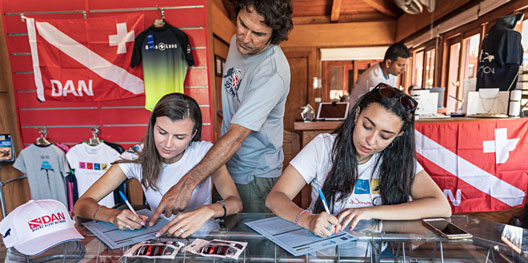 Before undertaking any diving activity, from try dives to dive courses and programmes, dive excursions or explorations, all divers will be asked by the diving centre to fill in some documents.
One of these key documents is the medical statement, assessing medical conditions that could be a problem while diving. While divers are first asked to fill in the well-known and recently-revised Medical Statement, we thought it would be useful to provide a complimentary Health Declaration Form, which specifically addresses the COVID-19 emergency, and issues such as diving after getting the COVID vaccine.
Dive centre managers and professionals may submit this updated Form to prospective clients and students, while diving activities are being resumed in different territories, in accordance with local and national authorities.
Questions, suggestions? Get in touch at [email protected]