Hazard Identification and Risk Assessment Program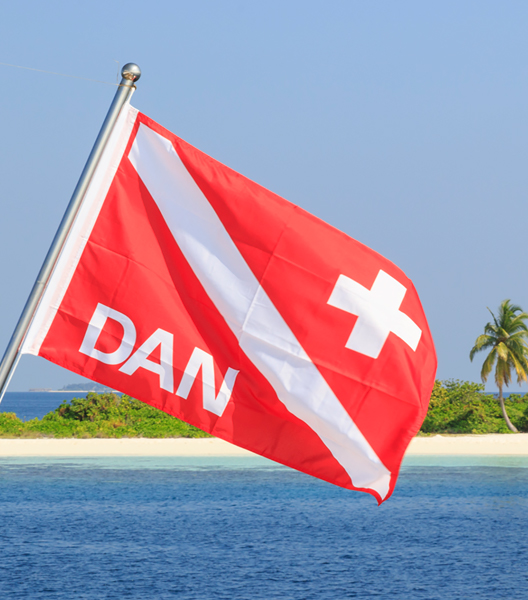 DAN's HIRA (Hazard Identification and Risk Assessment) program helps owners, operators, staff and dive professionals identify hazards before they lead to injuries or losses.
Focusing on realistic and pragmatic assessments of risks that could lead to serious outcomes, the program provides tools and strategies to proactively mitigate these incidents.
It is provided at no cost to DAN Pro and Club Members and Business Partners as a proactive way of promoting safety in our communities and keeping our industry thriving.
LEVELS
Why HIRA?
The primary benefit of implementing DAN's HIRA program is a reduction in the likelihood, severity and impact of incidents.
However, the benefits are more far reaching:
Minimize the severity of incidents and their impact on your business
Reduce injuries to your customers and your employees
Reduce the long-term costs of injury and liability
Improve staff training and retention
Leverage DAN's marketing efforts; DAN will promote your operation and HIRA achievements
Establish and maintain a culture of safety within your organization
A history of safe and successful operation is a good indication that your business is healthy and well run, but it does not mean that you are not at risk. Risk will always exist, despite all best efforts.
DAN's HIRA program allows you to take a second look at your operation with a critical eye and an extensive set of criteria. It's all too easy for even the most experienced among us to become complacent and overlook old hazards or new risks that have arisen. Going through the program may reinforce that your risks are well managed, but the process is at least as valuable as its, result and you'll be able to set a baseline by which you can measure future hazards and operations.
As a dive operator, the HIRA program will introduce you to entirely new fields of risk management and liability. Organized risk management, as seen in aerospace and healthcare, has not been adopted in the diving industry, even though the same types of lawsuits and losses occur. Risk is everywhere in the dive industry, and it's easy to take that for granted or overlook the hazards. As operators and as people responsible for the safety of our employees and customers, that is something we cannot afford. The DAN HIRA program is one way for us to check ourselves and make sure that we are not taking safety for granted. Absence of accidents does not necessarily indicate safety.
Even dive professionals who do not own a dive center or shop with still face numerous hazards both in and out of the water. Being able to identify problems with operations, liability management and even customers is crucial to professionals ability to protect themselves and their students and operate successfully. Dive professionals still face risks from teaching, transporting equipment and students, running or organizing charters and many other necessary aspects of a dive business. These concerns are frequently overlooked, and they put dive professionals in harm's way. The DAN HIRA program was designed to remedy that and keep you safe while you teach and protect your students.
The DAN HIRA program was designed to help the dive industry thrive, reduce businesses's losses and prevent injuries. The dive industry cannot survive without its professionals, and improving dive safety cannot be limited to just recreational divers. It is provided at no cost to DAN Pro and Club Members and Business Partners as a proactive way of promoting safety in our communities and keeping our industry thriving.
The DAN HIRA program is designed for all dive professionals. Whether you are an instructor, charter operator, shop owner or run a business that offers watersports as a secondary source of income, HIRA can be applied to your operation. Because of the broad user base for the program, not all facets will be applicable to all operations and it is up to you to determine which portions of the program you stand to benefit from. This is a tool designed to help you manage your own risk and not an audit or compliance program. The goal is to help capable and driven operators improve their businesses and reduce their liability.
LEVEL 1
HIRA Level 1 requires a dive operator or professional to have the fundamental training and equipment to manage injuries and plans and procedures to address emergencies.
Level 1 is a self-assessment and completed online.
GO TO LEVEL 1
LEVEL 2
HIRA Level 2 requires additional training as well as the implementation and practice of a wider range of operating procedures and emergency action plans. Like HIRA Level 1, Level 2 is self-assessment and completed online.
After having accomplished the HIRA Level 1 program, participants receive an invitation to join the HIRA Level 2.
GO TO LEVEL 2
LEVEL 3
HIRA Level 3 is a comprehensive assessment and detailed evaluation of hazards. At this level, nearly every facet of business and dive operations are addressed, and additional EAPs are required based on the scope of activities.
This level can be completed online or conducted on site by request.
More details soon available.
REQUIREMENTS
Training: Staff trained in first AID and BLS and oxygen administration
Equipment: First-aid kits and oxygen units readily available at dive site or pool
Insurance: Business general and/or professional liability insurance is required
Standard Operating Procedures
Pre-dive safety briefings (for pool and dive site)
Boat safety briefings
Post-dive briefings and post-dive head count using physical checklist
Emergency Action Plans: EAPs created for lost diver, dive and other injuries
REQUIREMENTS
Training:
Additional training that includes hazardous marine life injuries (as applicable), neurological examination and AED if not already included in previous courses
Minimum of one first-aid instructor (business only)
Equipment:
Automated external defibrillator (AED)
ENVIRONMENTAL SUSTAINABILITY PLAN
Standard operating procedures:
Maintenance of first-aid kits and oxygen units
Provision for denial of service based on inadequate fitness-to-dive
Regular emergency simulations and drills
Emergency action plans: Additional EAPs based on scope of activities - checklist provided
DAN Diving Safety Officers are Diving Professionals who have gone through extensive training in the field of Hazard Identification and Risk Assessment.
They can work for, or offer their services to dive centers, where they can develop Standard Operation Procedures and Emergency Action Plans.
They are also able to help with the implementation of all that is required for the HIRA III level.
Diving Safety Advisor
A selected group of Diving Safety Officers will also be trained as Diving Safety Advisors (DSA). They help DAN with the promotion and expansion of HIRA III and provide free advice and guidance to HIRA participants.
They can be asked, against payment, to perform a Hazard Identification an Risk Assessment in a dive center and will release a detailed report to the dive center after such assessment has been completed.
please email us and send your CV
THE COURSE
The DAN DSO course is a 6 day course, which consists of both theoretical and practical sessions. Due to the specificity of the course, this course is not open to everybody, but only to a selected group of experience dive professionals. Course subjects include:
Risk assessment and Mitigation
Noise and Lightning ergonomics
Fire Safety awareness
Oxygen Cleaning
Lubricants and sealants
Gas Compressors I Regulators I Compressed Air for Scuba Diving
Diving medicine lectures (4)
Ecological Aspects
Recompression Chambers
Sustainable Business Planning
Occupational Health & Safety
Safety Improvement Program
Emergency Action Plans
The Safety Manual
How to do a HIRA
Practical On-Site Assessments
The course is taught by experienced DAN Staff and the official language of the course is English. For more info or participation in the course, please email us and send your CV to [email protected]