Lucky at 40: Swiss diver wins DAN Europe contest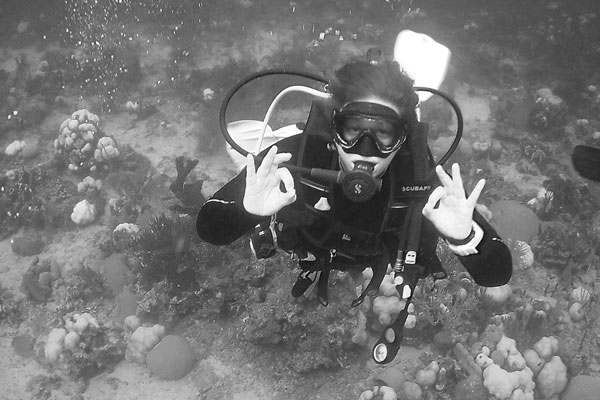 In the year DAN Europe celebrates four decades assisting divers, we launched a contest among all Members turning 40, just like us. More than 700 divers took part in the draw, and one lucky girl won among them all. Her name is Céline, and she comes from a little town of the canton Zurich, in the German-speaking part of Switzerland.
Let's get to know her better :)
Hello Céline! How long have you been diving, and how did it all start?
I've been diving since May 2018. Already a few years ago I wanted to do a try-dive, and took our vacation plans to go to Hawaii as the best opportunity. So we did a try-dive in a pool in Switzerland - and got so addicted from the first time underwater that we just started the Open Water Course a few days later. I got certified in the 9-degrees cold Lake Zurich, but guess what: that was the best decision I could ever take. Since then, I have completed 160 dives.
When and where did you last dive?
Last dive was in April 2023 in Curaçao, a Lesser Antilles island in the southern Caribbean Sea.
How does it feel to turn 40?
I will celebrate my birthday in a few days, so now I don't know yet... But I'm not scared of it :-)
What do you wish yourself for the next 40 years, and what do you wish DAN?
Good health - the most important thing. Along with happy and interesting dives, travels and adventures. For DAN, I hope to never use you ;-) - Thank you for all the support you show for all divers worldwide!
---
Céline wins a free Membership, and a little box of wonders, including branded clothing and DAN Europe gear.
As we celebrate our 40th birthday together, we are ready to embrace new challenges, adventures, and continue to safely explore the many unknown treasures lying beneath the waves.
Best wishes to us!