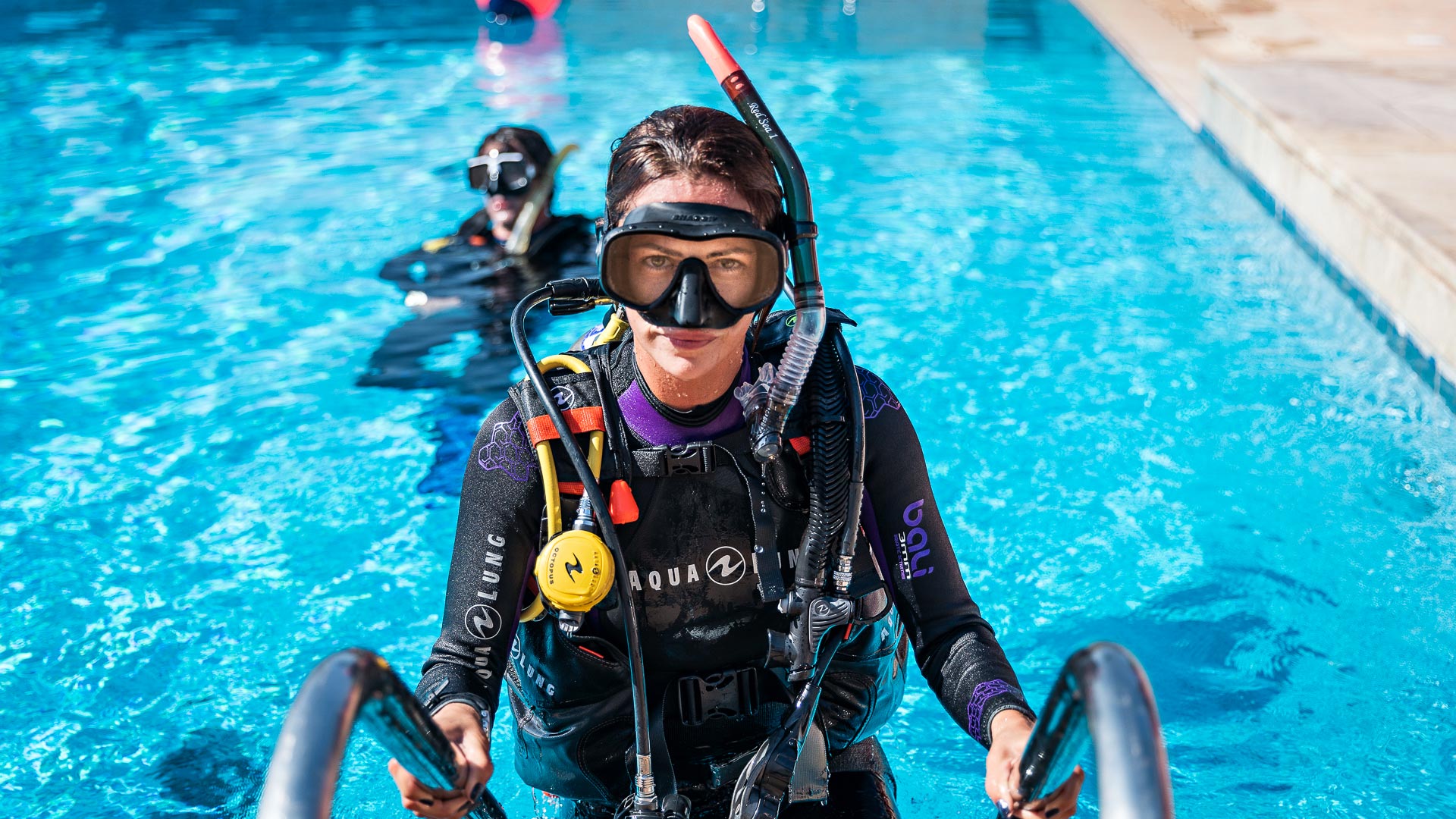 Students Plans
Dive accident insurance for your students
WHY A STUDENT INSURANCE
Protect your dive students with a dedicated accident cover. By activating an insurance plan for each of your students, they will benefit from DAN's assistance during the dive course.
Each plan is valid for one recreational dive course, so the cover stops as soon as the students obtain their certifications.

WHICH STUDENTS CAN BE COVERED
Your students of recreational dive courses, both scuba and freediving, up to and including the dive guide/dive master course.
Max depth: 40m, or up to the depth limit set by the certifying organisation for any given course.
Technical dive courses excluded.
WHAT IS COVERED
Alarm Center and management of medical emergencies 24/7
Worldwide emergency medical treatment, hyperbaric therapy and hospitalization included (€ 30,000.00)
Emergency medical evacuation
Search & rescue of the missing diver (€ 2,500.00)
Price per student, per course € 8.00 (excl. taxes)
PERIOD OF INSURANCE
Inception date
Upon registration of the student in the MyDAN section of instructor or club
Date of expiration
Upon diving certification (max. 365 days)
This represents a short summary of cover, featuring some of the many benefits available. Exclusions and conditions may also apply, and cover may not be available in all countries.
HOW TO ACTIVATE STUDENT PLANS
PRO MEMBER
Log in to your MyDAN
Go to > Insurance
Go to > Student insurance
Go to MyDAN
DIVE CENTRE
Log in to your MyDAN
Go to > Insurance
Go to > Student insurance
Go to MyDAN
BUSINESS PARTNER
Log in to your MyDAN
Go to > Partner
Go to > Student insurance
Go to MyDAN