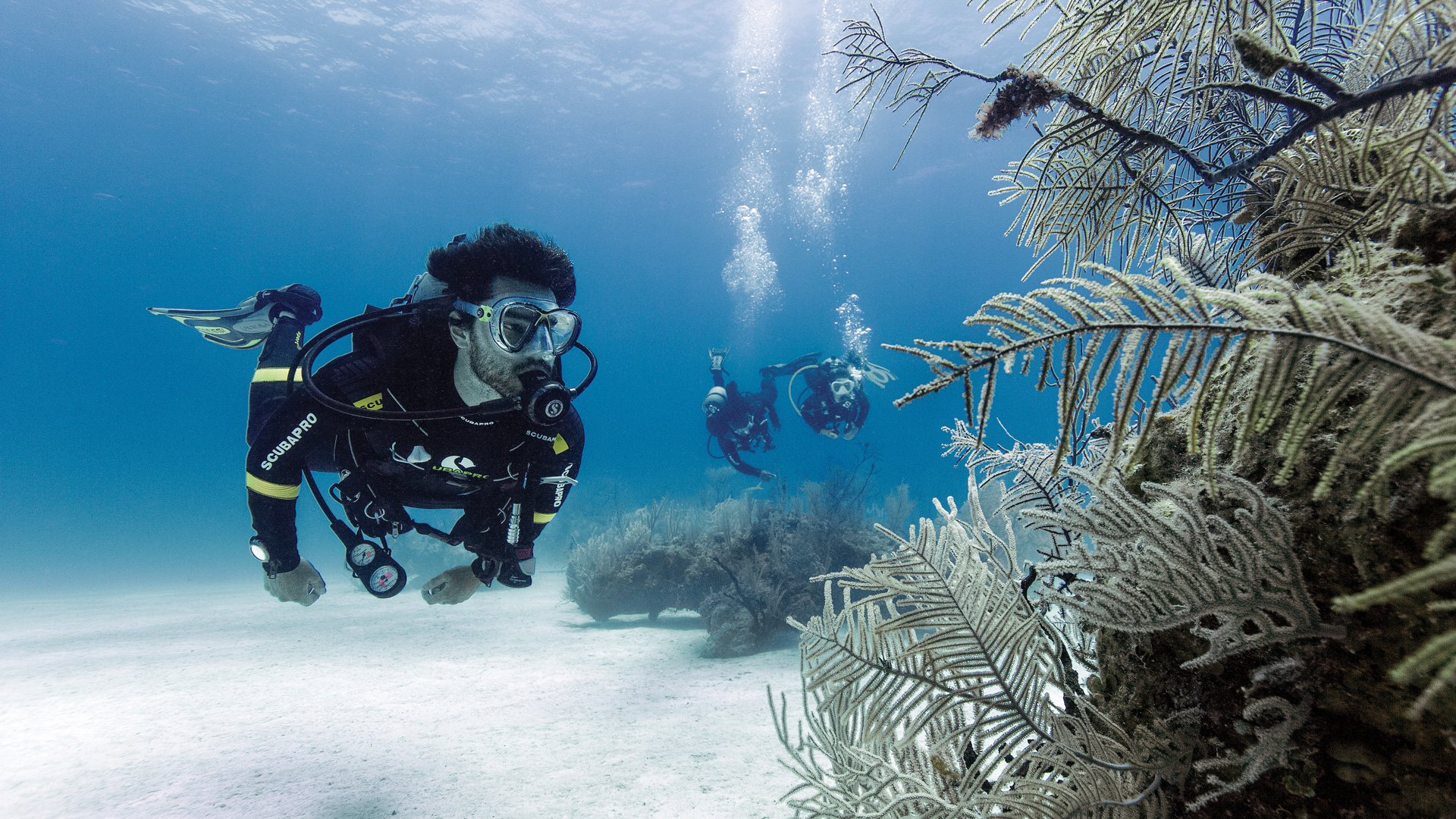 Dive Accident Insurance
The protection you need as a diver and traveller
Management of diving emergencies require specialised knowledge and skills, both on the medical and insurance side.
Whether you dive local or prefer to travel abroad, make sure a good dive insurance cover by a reliable provider is always on your checklist.
JOIN / RENEW
WHAT IS COVERED
All Sport Plans are designed to cover you should the unforeseen happen, during your recreational or professional diving - both SCUBA and freediving - everywhere in the world.
We have three different Sport Plans on offer (Bronze, Silver, Gold) and extent of cover depends on the plan you choose.
In some countries outside the European Union, the only option available is the Sport Member plan, which is equivalent to the Sport Silver.
Benefits include:
Alarm Center and management of medical emergencies 24/7
Worldwide emergency medical treatment, including hyperbaric therapy and hospitalisation
Emergency medical evacuation, including air ambulance
Death or permanent disability
Medical cover for non-diving accidents and unexpected illnesses abroad
Annual DAN Membership
This represents a short summary of cover, featuring some of the many benefits available.
Exclusions and conditions may also apply, and cover may not be available in all countries.
JOIN / RENEW
SPORT PLANS ARE JUST RIGHT FOR
&nbsp
Scuba Divers
You enjoy diving with your buddies or with your family, in your home country or around the world. Keep exploring with peace of mind, with the right cover.
JOIN / RENEW
Freedivers
Static or dynamic, constant or variable weight: these plans are designed to fully cover any freediving activity, including competitions.
JOIN / RENEW
Dive Professionals
Dive instructor, divemaster or dive guide? Protect yourself against unexpected accidents or illnesses while diving.
Sport plans do not include Professional Liability insurance. If you need it, just check out our Pro Plans.
JOIN / RENEW
Technical Divers
Sport Silver or Sport Gold plans are great choices for you, as they do not have restrictions on depth limits or use of breathing gas mixtures, and rebreathers.
In some countries outside the European Union, the only option available is the Sport Member plan, which is equivalent to the Sport Silver.
JOIN / RENEW
FREQUENTLY ASKED QUESTIONS
WHAT TO DO IN CASE OF AN EMERGENCY?
In case of doubt, just call us. Our team operates through an international network of alarm centres (DAN Emergency Hotline) and a group of experts in Diving and Hyperbaric Medicine.
Emergency hotline
ANY SPECIAL OFFER TO INCLUDE MY FAMILY?
Absolutely. If your family members are divers as well, choose one of our Family Plans. You will get the same covers at a reduced price.
If they do not dive, but travel with you, you can extend your non-diving travel cover by choosing one of the optional benefits available before checkout.
Discover our family plans
IS A STANDARD TRAVEL INSURANCE INCLUDED?
DAN Europe insurance plans feature a coverage for medical emergencies abroad, however it is not a full travel or health insurance. The cover for NON-diving related medical emergencies is only valid when you are travelling abroad, for a number of days, which varies according to the plan you have chosen.
READ MORE
IMPORTANT RECOMMENDATIONS
Age limit
Diving is a safe sport at any age, however risks can increase for older enthusiasts. If you are 75 or older, to complete your application, you have to submit a medical certificate stating:
your fitness to dive
your current health conditions
any medication you take and its dosage
Send your certificate to medicalreferrals@daneurope.org so that the DAN Europe specialists can get back to you within a few days.
Recreational Diving
DAN Europe recommends gas partial pressures up to a maximum of 1,6ATA Oxygen and 5,6ATA Nitrogen in the breathing mixture.
Technical Diving
DAN Europe recommends gas partial pressures of 1,4 ATA Oxygen or up to a maximum of 1,6ATA Oxygen and 3,95ATA Nitrogen in the breathing mixture and not to exceed 130 metres of depht.
On written submission of a full dive profile and proposed safety and support measures insurers may consider providing specific per dive insurance for any dive exceeding 130 metres.