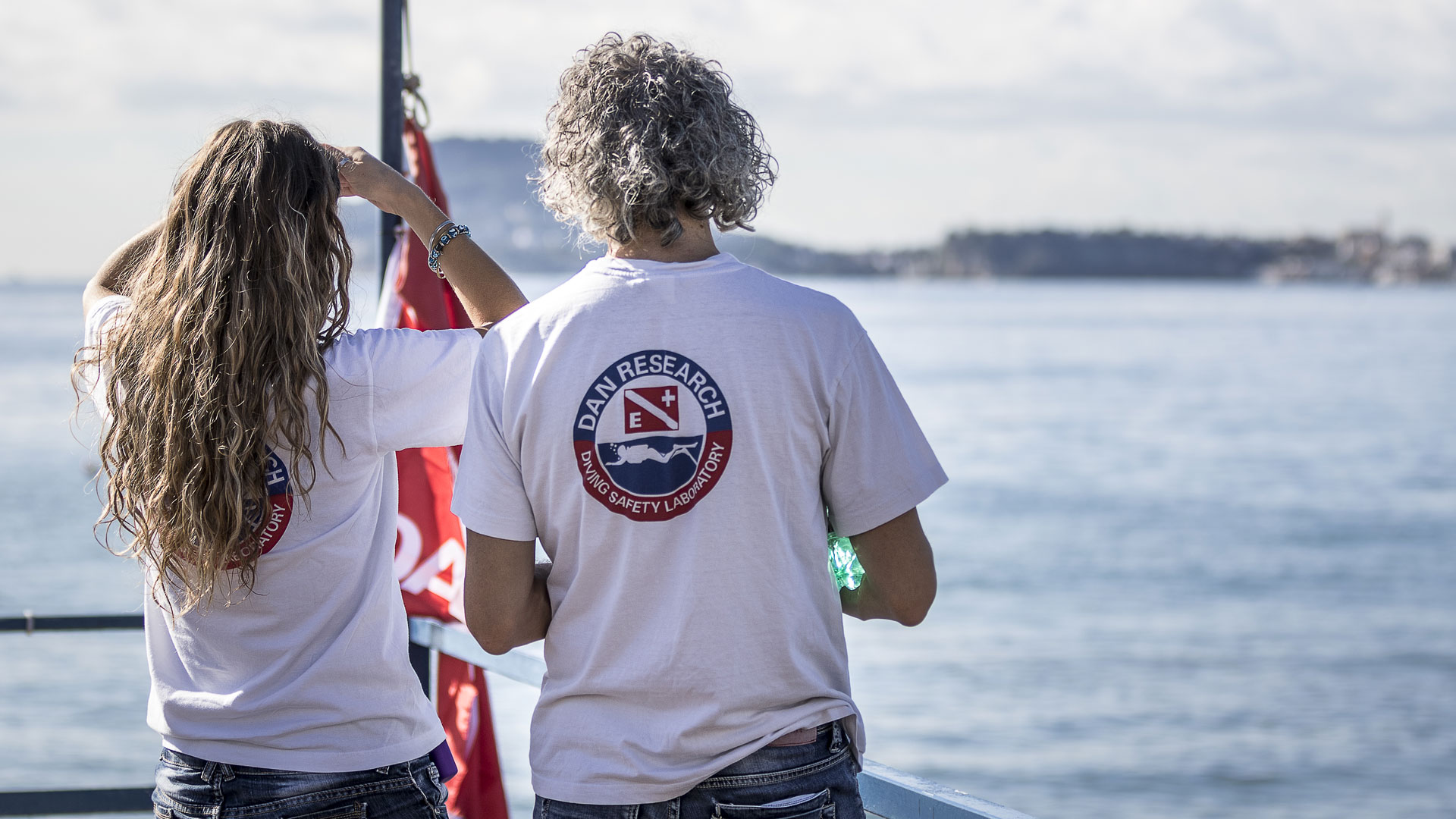 Medical Research
Understanding the many kinds of diving environments and conditions, and how our bodies react to them helps us make diving safer and arm the next generation of divers with new levels of expertise.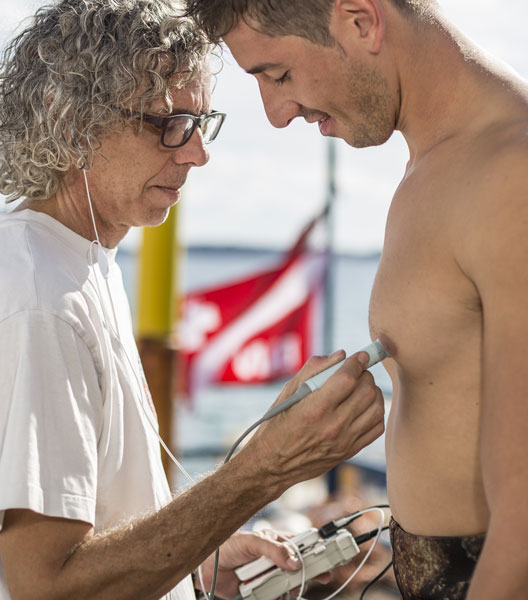 "We believe in scuba divers, in their hunger for knowledge and their ability and attention to safety concerns."
Professor Alessandro Marroni, President of DAN Europe
Publications
What's learned must be shared!
Here you can consult a list of scientific publications developed by DAN researchers.
We also share our knowledge through online seminars, workshops and conferences. On most of them DAN Members have privileged access.
Research is an integral part of our mission, and is supported by membership dues, research grants and donations.
Show all publications
DAN Europe Internships
DAN Europe encourages young minds interested in the areas of dive medicine, physiology, biomedical engineering and research through the DAN Europe Research Internship Program.
Read More
Medical Research
Fund
You can support multiple research projects that benefit you and the entire community.
BECOME A
DAN MEMBER
With your membership you directly support important research and safety initiatives.
JOIN DAN
DONATE YOUR
DIVE PROFILE
Login to the Diver Safety Guardian logbook and start sharing your dives.
Start now
RESEARCH
EVENTS
Attend a research event to meet like-minded divers, ask questions and make your contribution.
Check events