COVID-19 and DAN Europe Membership, Assistance & Insurance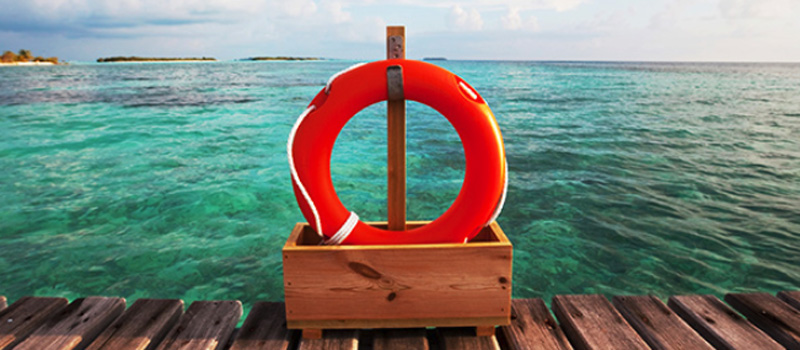 Even in time of uncertainty and distress, the DAN Europe team is there to help and assist you when in need. Below you find a list of news regarding the COVID-19 emergency. Please keep visiting the page for more updates, and remember the following:
Our International Emergency Hotline stays active 24/7. In case of need, call +39 06 42115 685
Our membership and insurance representatives are standing by to assist you and answer your questions via email at mail@daneurope.org
For non-urgent medical advice, write to medical@daneurope.org
Should you experience any difficulty in reaching our Emergency Line or Medical Services via phone, please contact us 24/7 at emergency@daneurope.org
COVID-19 and DAN INSURANCE
The novel Coronavirus outbreak has officially been declared a pandemic by the World Health Organization (WHO). This is a rapidly evolving situation.
Under these circumstances, DAN recommends to strictly follow the indications provided by the local authorities of your country of residence. We can all play an important role in stopping the spread of the virus!
Our assistance team remains available 24/7, via our emergency contacts, for urgent medical questions and to direct you to appropriate care. However, if you decide to travel against the guidelines issued by your Government, you are putting yourself at excessive risk and DAN Europe's insurance may not cover claims caused by Covid-19. Though we cannot ensure coverage of specialized medical care or repatriation expenses, we will always guarantee coverage of the first medical assessment to ensure the stabilization of the patient.
On the other hand, if you have travelled abroad before your Government issued restrictive measures, cover stays active unless your government provides early repatriation from the high risk area which you are expected to accept. In any case, we invite you to contact the relevant authorities and follow their advice on safety procedures.
Please also remember that DAN provides medical insurance, and does not cover trip cancellation.
As a general recommendation, remember to daily update yourself on and follow the World Health Organisation (WHO) advice regarding health.
For more information on your insurance plan, please contact us at mail@daneurope.org.
---
Maldives Update: Access to Hyperbaric Treatment Currently Limited
As the new Coronavirus outbreak continues, its effects started to heavily affect the availability of medical services linked to diving activities in the archipelago.
According to the latest news:
The Bandos island (North Ari Atoll) is currently closed, therefore all three hyperbaric chambers are not available, unless a specific HPA request for assistance is made.
In Kuramathi the local hyperbaric chamber remains unavailable, even with a HPA permission.
In Kuredu, on the other hand, the hyperbaric chamber seems to stay active and medical staff available. However, a permission from local authorities will be needed to bring patients down to the island for treatment.
There is a prohibition of movement within the archipelago, from one island to the other: those who are in villages cannot come to Male and vice-versa.
Our recommendation to all DAN Members is not to expose themselves to unnecessary risk in this particular time. This includes limiting or refraining from diving activities, beacause of the increasing unavailability of appropriate treatment facilities should DCI occur.
We are in a constantly evolving situation. Keep watching this page for more updates.
For local news, you can also visit the info page by the Ministry of Health, Republic of Maldives.
---
Further limitations imposed on travels and considerations on diving activities
Everyone is aware of the current crisis and we at DAN are certain that our members will be at the forefront in preventing the spread of disease. It is our obligation to stay safe not just because any risky behaviour will be considered negligence and so compromises our chances of being assisted, but also as leaders in health and safety we should lead by example.
The current coronavirus pandemich has rendered moving individuals from one country to another, even for medical reasons, much more difficult because of the absence of flights other than those organised by governments to repatriate their still healthy citizens. It is very likely that ill individuals will have to be treated in situ, irrespective of availability or otherwise of facilities including diver treatment centres.
Our recommendation to all DAN Members is to not expose themselves to unnecessary risk in this particular time. This includes limiting or refraining from diving activities, beacause of the increasing unavailability of appropriate treatment facilities should DCI occur. Members must take advantage of any opportunity to return home as soon as such an opportunity presents itself, rather than risking to remain trapped in a foreign country for possibly several weeks.
Please remember that it's of utmost importance to keep yourself informed of the current instructions issued by your country of residence, and those of the country where you currently are, and strictly follow them.
---
Your Most Frequently Asked Questions on COVID-19
We answer your Frequently Asked Questions on COVID-19, in relation to our medical assistance and insurance services
Didn't find the information you were looking for, or have other questions? Please have a look at our FAQ section, or get in touch.