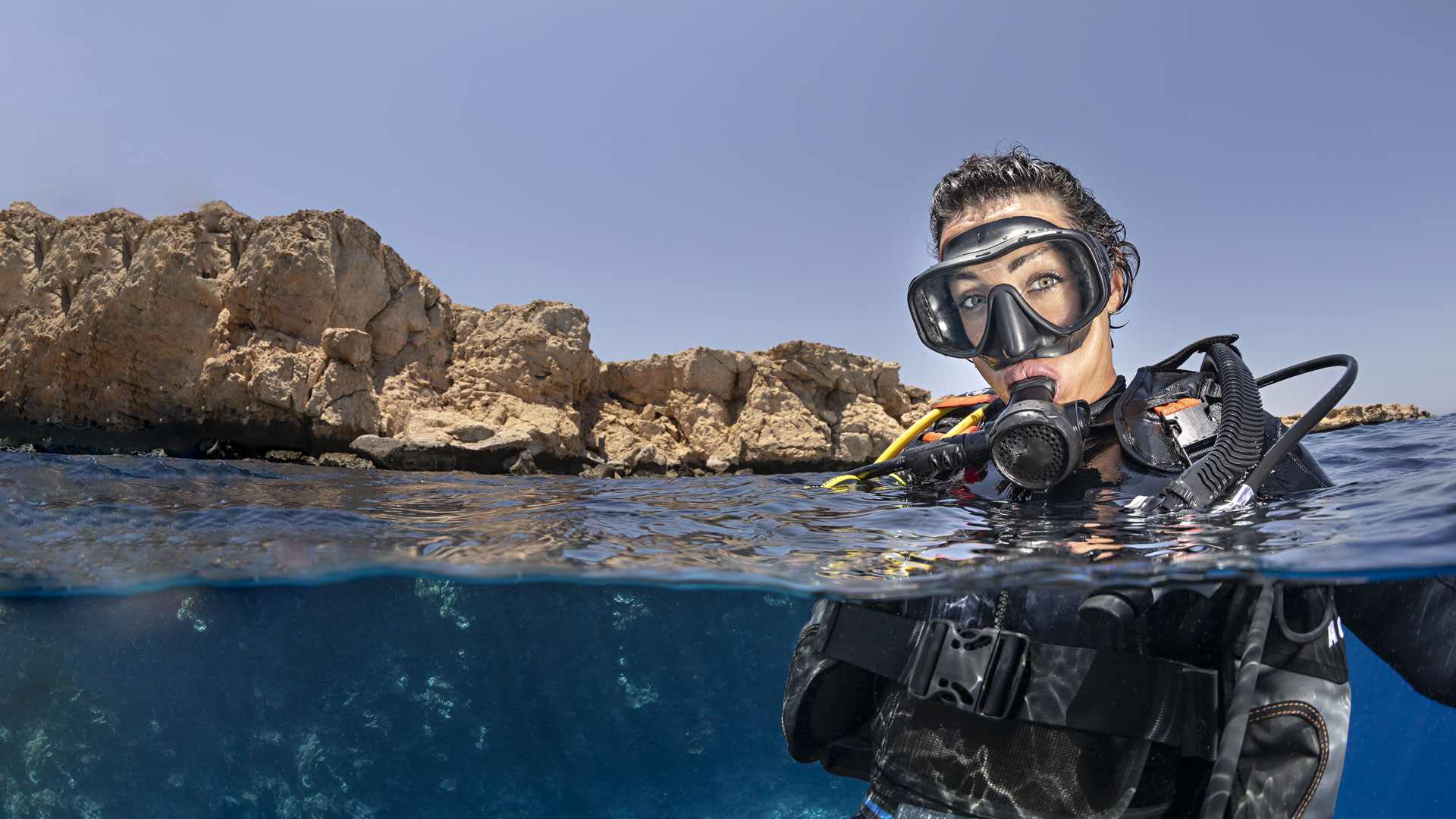 Diving Insurance
No matter what kind of diver you are, we've got you covered, with our tailor-made, annual insurance plans, valid all over the world
5 IMPORTANT FACTS ABOUT DAN INSURANCE PLANS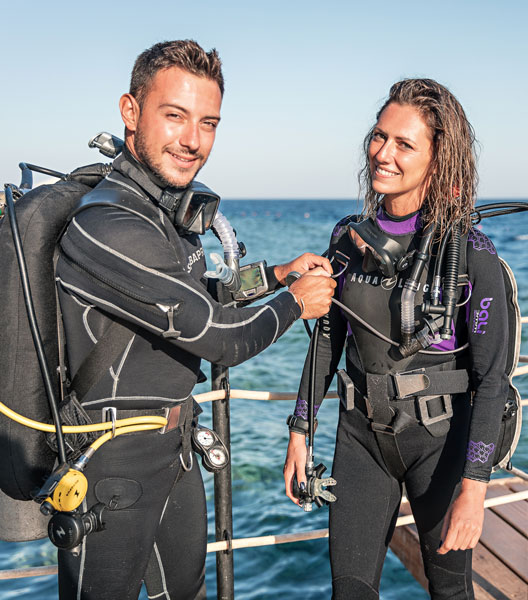 24/7 Multilingual Diving Emergency Hotline
It's a hotline fully dedicated to divers, managed by DAN's medical network, handling over 5,500 emergency calls per year and offering timely assistance in case the unexpected happens.
Limitless Payment of Emergency Medical Transportation
Sending out a helicopter or speedboat to assist a diver in the middle of nowhere can bear considerable costs. DAN's reliable service providers make the process quicker and more effective.
Payment of Emergency Medical Treatment, Hyperbaric Therapy and Hospitalisation
Treatment of dive injuries can be very expensive, especially abroad and when specialised care and hyperbaric therapy are required. Reliable insurance coverage is essential.
Travel Accident Insurance
Divers are travellers, which is why we offer specific insurance covers for costs deriving from non-diving emergencies abroad, so that our members can enjoy holidays with peace of mind.
Professional Third-Party Liability Insurance
Diving professionals are offered a 4.000.000€ cover for third-party liability. This specific insurance is made for professionals in need of comprehensive protection against another party's claims, including legal defence.
WHAT KIND OF DIVER ARE YOU?
&nbsp
Whether you are an Open Water, Advanced or Rescue Diver, you love diving into the blue, make surprising encounters, and enjoy the sheer majesty of the ocean, with your buddies or with your family, in your country and around the world. Keep exploring, and leave your worries on the surface, knowing that DAN is with you. Choose from a variety of plans designed for you.
Get a quote
You are a dive instructor, assistant instructor, divemaster or dive guide. You enjoy diving, and share your love of the underwater beauties with others, around the world. With DAN you have a strong organisation supporting you, your family and your students, while you work hard to keep safety standards high.
Choose from a variety of plans designed for you, including professional liability and legal defence when needed.
Get a quote
Manage your dive business, staff, students and clients professionally, knowing you can count on the essential insurance protection from DAN, including third-party liability cover and legal protection. Customise your insurance by selecting optional benefits such as try dive accident cover and premises liability.
Get a quote
Hold your breath, and dive right into the blue. Our dive insurance plans are designed to fully cover any freediving activity, from static to dynamic apnea, from constant weight to variable weight, to no limit.
Choose your plan, and enjoy full peace of mind knowing that we got your back, be it during freediving competitions, whilst teaching freediving course, or when challenging your own limits.
Get a quote
You dive longer, deeper, and have the right skills, knowledge, experience, and equipment to safely undertake tech diving. You know how to manage stage decompression, multiple breathing gas mixtures, cave or rebreather diving. Now all you need to get is extra peace of mind, choosing a personal dive insurance by the most reliable organisation.
Get a quote
You work underwater, as part of industrial, construction, engineering, maintenance or commercial projects. As a professional, you require specialised medical assistance and accident insurance, covering an array of activities including offshore and inshore diving. Get in touch with our insurance consultants for a quote.
Learn More
About the Insurer
All insurance plans are underwritten by IDA Insurance Limited (C-36602) ("IDA"), an insurance undertaking licensed under the Insurance Business Act (Chapter 403 of the Laws of Malta) and regulated by the Malta Financial Services Authority ("MFSA").
IDA is authorised to Passport outside Malta under Freedom of Services to the following countries: Austria, Belgium, Bulgaria, Croatia, Cyprus, Czech Republic, Denmark, Estonia, Finland, France, Germany, Greece, Hungary, Iceland, Ireland, Italy, Latvia, Liechtenstein, Lithuania, Luxembourg, Netherlands, Norway, Poland, Portugal, Romania, Slovakia, Slovenia, Spain and Sweden.
IDA is also authorised to carry out business in Switzerland under Freedom of Establishment and in United Kingdom under the Temporary Permission Regime (TPR).
How to register a complaint