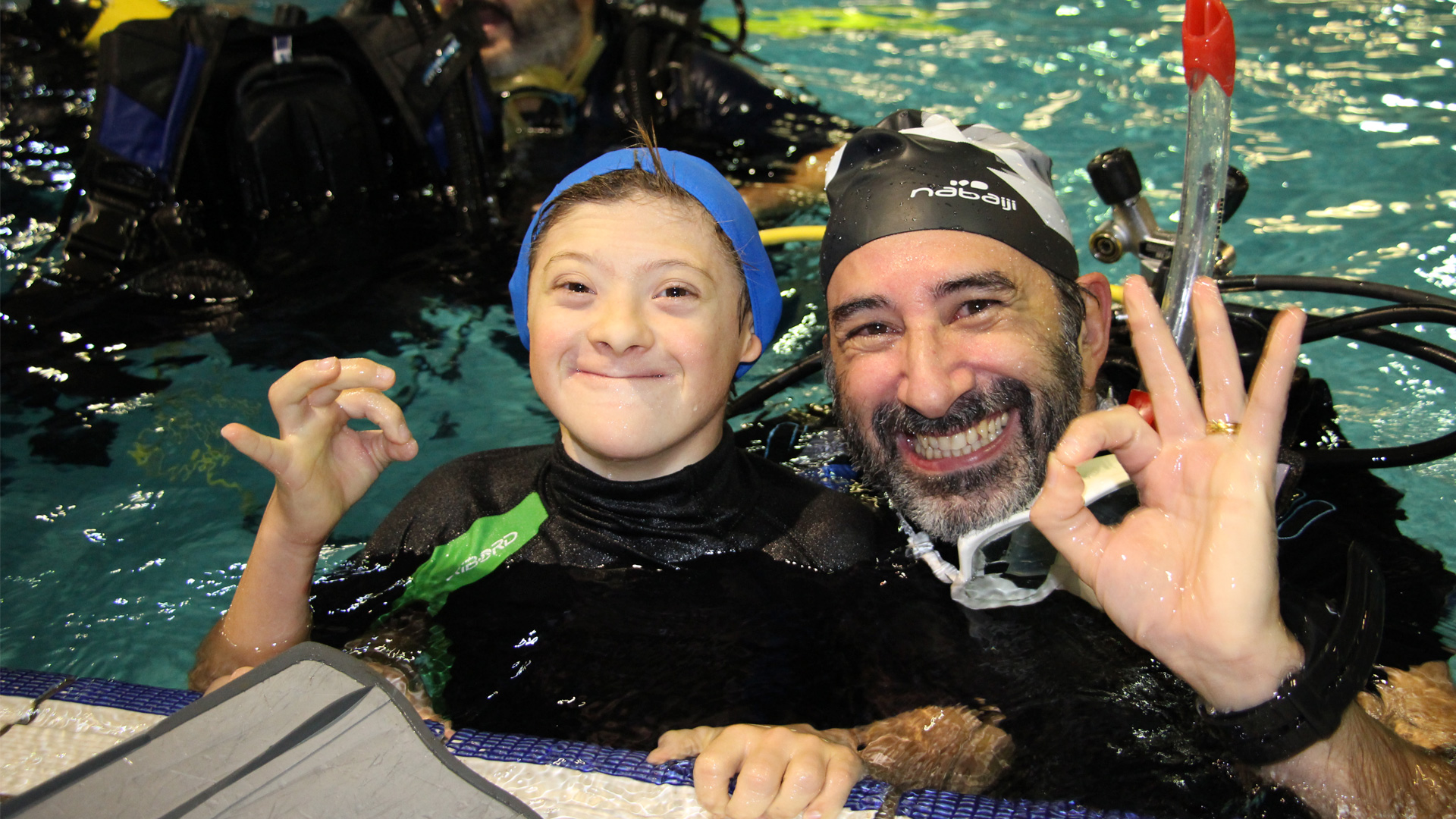 Introducing DAN Europe's Disabled Divers Support Fund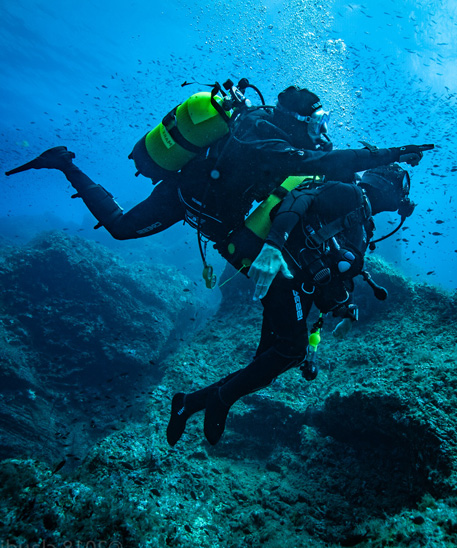 "...it is something completely different from what I have experienced so far. When I dive, time passes at a speed that lets me live intense emotions first-hand. Not as a mere spectator, but as part of a passionate team that sees me for what I want and feel: a person among people, a diver among divers."
Claudio - tetraplegic diver
"Being able to use my passion for diving, and also to try to awaken souls with enthusiasm and curiosity it is something I did not choose out of an altruistic spirit, but because I felt this experience would give me satisfaction and happiness every day."
Attilio - Instructor Trainer
Disabled Divers Support
Fund
DAN Europe has long supported diving training programs for people with physical, sensorial and intellectual disabilities. We have shared and developed this mission with our partner Diverse Ability, which was founded on values such as loyalty, honesty and reliability. Now DAN Europe is increasing its commitment and collaboration with DDI Italy, and creating a new fund to help support our joint mission. We invite all DAN members to support these efforts.

DONATE NOW
OVERCOMING DISCRIMINATION
Together we have taken an active role against any discrimination.
Valuing the unique character traits of the individual and the desire to be part of team are critical.
We can all do a lot to break down stereotypes underlying discrimination, overcome barriers and promote a more inclusive life for people experiencing any kind of disability.
FUND GOALS
By supporting this Fund, you will help us achieve the following goals:
Territorial presence
Building a large community to help make the dreams of people with disabilities come true.
Safety and awareness
Support training and certification of new diving safety professionals and provide access to DAN Provider courses to students with disabilities.
Research and new scientific achievements
Collect data for scientific use in the field of disability and diving and validate research,with a number of publications.
Opportunities for all
Building diving medical rehabilitation centers and organisations for people with disability; spreading a new inclusive culture through integration and aggregation.