Return to diving after COVID-19: new research protocol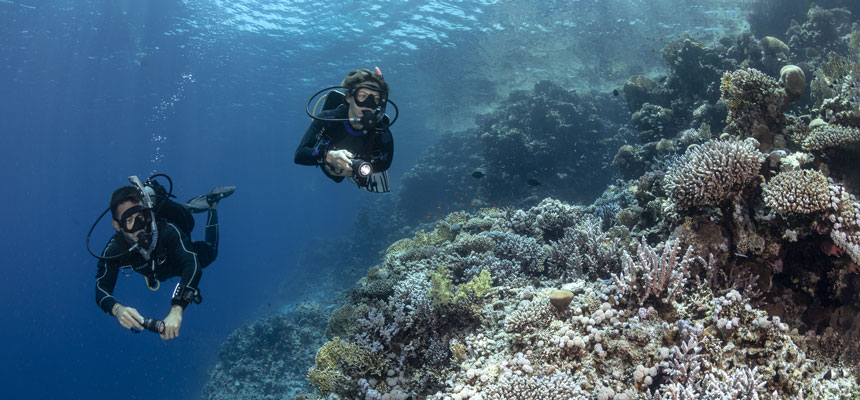 The coronavirus emergency has changed our lifestyles, including the way we live our passion for the sea.
During the first phase of the outbreak, we assisted the diving community with an awareness campaign, encouraging the safe reopening of the diving activities in summer season.
Now, following our commitment to scientific research, we have initiated a study on the return to diving after a COVID-19 diagnosis and the possible long-term effects of the disease.
Objectives of the new research protocol
The current guidelines on returning to diving after contracting Covid-19, formulated by major scientific organisations, are cautious and based on information that is still partial and fragmentary. We felt a moral and scientific duty to initiate a study project on patients who have been affected by the disease and are returning to diving.
The study is therefore aimed at all divers who have developed COVID-19, regardless of the symptoms encountered (asymptomatic, mild symptoms or severe symptoms) and who have already returned to the water or are considering diving again.
The purpose is to provide more precise indications to divers, specifying how they can safely resume diving in the event of COVID-19-related outcomes to certain organs and their function - in particular, but not only, the heart and cardiovascular system.
After an initial recruitment and questionnaire phase, the project will include a testing stage that will be performed before, after and during the dives. Pulmonary and cardiac ultrasound scans, blood tests, spirometry and other tests typical of DAN Europe Research's field laboratories will be carried out.
How to participate in the study
We invite all active divers who fit the description above to contact our team so that we can consider direct participation in the study.
The reference e-mail address is [email protected]
Interested participants will be contacted as soon as possible with more details on the protocol and modalities of joining.
Data will be processed in accordance with the General Data Protection Regulation (GDPR), and can be withdrawn from the study at any time.
We would like to thank all divers for supporting the research activities for the benefit of the community, especially in such a moment!