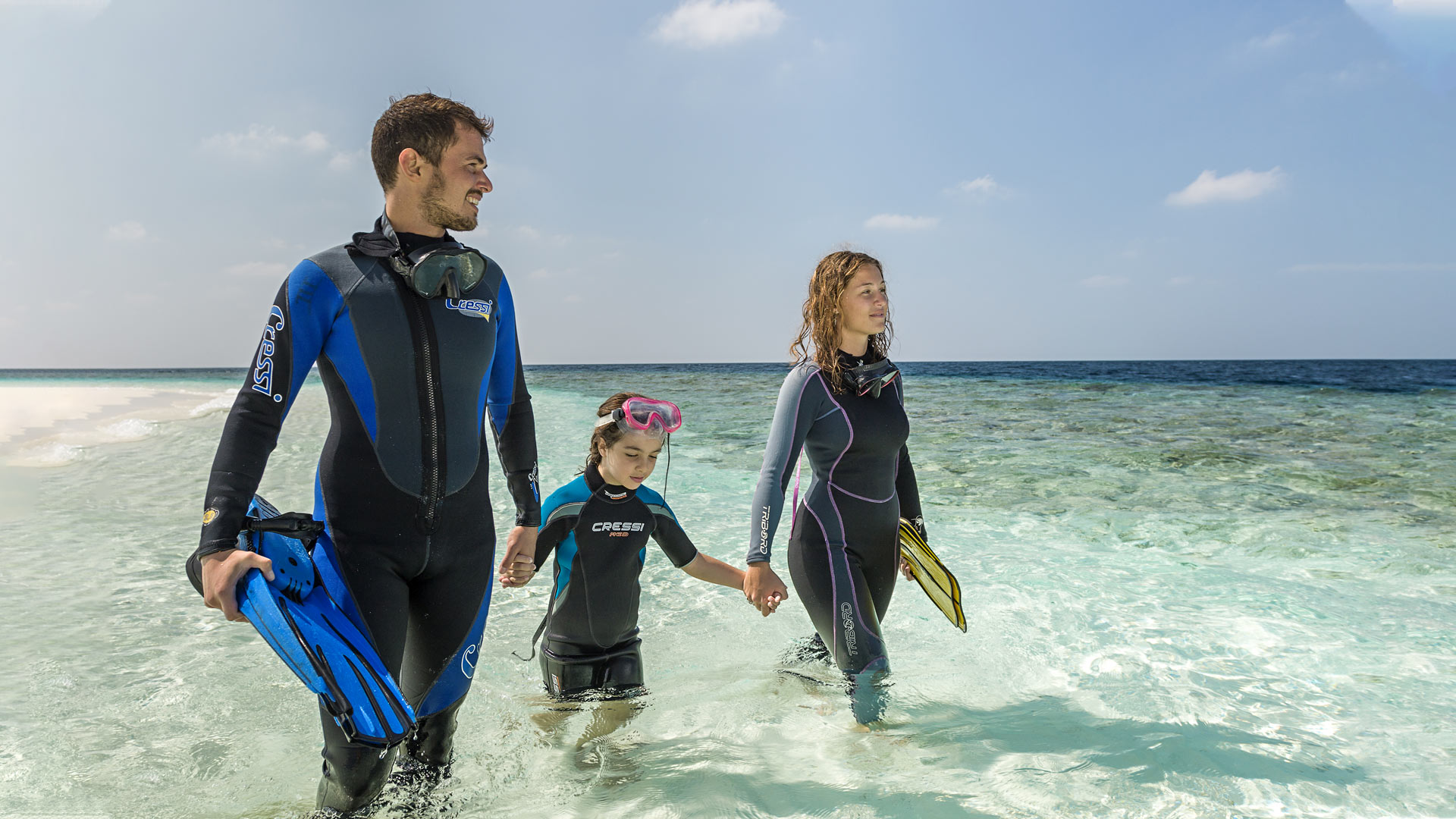 Family Plans
The most convenient solution for families of divers, including up to 4 people.
You share your passion for diving with your family. Protect your loved ones with our insurance plan, and enjoy full peace of mind while practicing your favourite sport.
WHAT IS COVERED?
There are two different Family Plans on offer: Family Sport for families of recreational divers and Family Mix, if you are a professional but your family members are recreational. Extent of benefits depends on the plan you choose.
JOIN / RENEW
BENEFITS INCLUDE
Alarm Center and management of medical emergencies 24/7
Emergency medical evacuation
Professional liability cover and legal defense (FAMILY MIX ONLY)
Worldwide emergency medical treatment (including home country).
Hyperbaric therapy and hospitalization
This represents a short summary of cover, featuring some of the many benefits available. Exclusions and conditions may also apply, and cover may not be available in all countries.
JOIN / RENEW
FAMILY PLANS ARE JUST RIGHT FOR
&nbsp
Families of
recreational divers
Enjoy diving with your family in your home country or abroad, knowing that you are covered should the unforeseen happen.
Families of
pro and recreational divers
If you need an insurance that meets your needs as a dive instructor, dive guide or dive master, also covering your family members for their recreational diving activities.
FREQUENTLY ASKED QUESTION
WHAT IS A FAMILY PLAN?
A Family Plan is a plan which may include up to 4 people: 1 holder and 3 family members at most.
It is a handy and convenient solution for family of divers. The family members do not need to travel or dive as a group.
VIEW FAQs
WHICH FAMILY MEMBERS MAY I ADD?
Your married or legal partner
Your children if unmarried and under 18 years old and with the same permanent home address as yours
Your children up to their 25th birthday if they are enrolled as a full-time student at an accredited school or college/university, unemployed on a full-time basis and have the same permanent home address as yours
VIEW FAQs
WHAT OPTIONAL BENEFITS MAY I ADD TO MY FAMILY PLAN?
Travel No-Limits: you can extend the duration of the coverage for non-diving emergencies abroad to the whole subscription period (one year), for you and your family members.
VIEW FAQs
IMPORTANT RECOMMENDATIONS
Age limit
Diving is a safe sport at any age, however risks can increase for older enthusiasts. If you are 75 or older, to complete your application, you have to submit a medical certificate stating:
your fitness to dive
your current health conditions
any medication you take and its dosage
Send your certificate to medicalreferrals@daneurope.org so that the DAN Europe specialists can get back to you within a few days.
Recreational Diving
DAN Europe recommends gas partial pressures up to a maximum of 1,6ATA Oxygen and 5,6ATA Nitrogen in the breathing mixture.
Technical Diving
DAN Europe recommends gas partial pressures of 1,4 ATA Oxygen or up to a maximum of 1,6ATA Oxygen and 3,95ATA Nitrogen in the breathing mixture and not to exceed 130 metres of depht.
On written submission of a full dive profile and proposed safety and support measures insurers may consider providing specific per dive insurance for any dive exceeding 130 metres.