Time to change. DAN at Y-40 for the PADI Dive Day.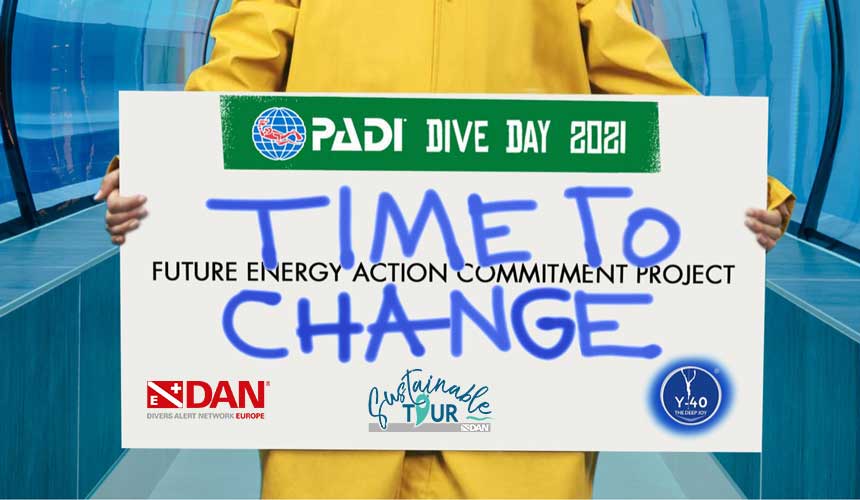 The DAN Europe team is taking part in the PADI DIVE DAY at Y-40 The Deep Joy for the big celebration of diving, with a series of not-to-miss activities.
The weekend of 27-28 November in Montegrotto Terme (PD) will be full of initiatives dedicated to fun and to raising awareness on the future of our planet.
Each underwater session will become a show with scenery, lights and music, with a special focus on the water and the environment around us.
The DAN Europe team will animate Saturday 27th November with two conferences:
Time to Change - The role of the Citizen Science
We will discuss the results of monitoring activities carried out at the dive sites of some of the Mediterranean's most impressive Marine Protected Areas (MPAs) during the Climate Change Days Tour.

DAN Europe Sustainable Tour — 25.000km of new opportunities to Ocean Protection
Travel stories, unique experiences and practical advice on how to make the world of diving more sustainable. Manu and Alana will take us on a tour of Europe in an electric vehicle, on board of which they have visited the most important diving centres in the old continent.
Bookings
Y-40 The Deep Joy
Phone: 049-8911766
@ info@y-40.com