Diver Medical Technician course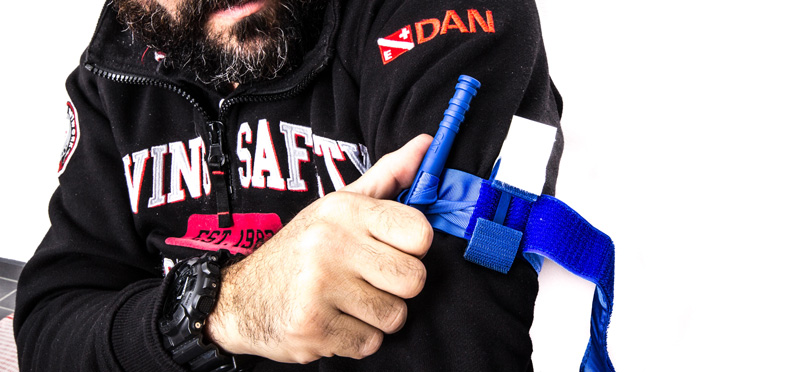 Quick facts
What |
DAN Europe Diver Medical Technician course
Where |
Online + The UK
When |
January - April 2023
Cost |
£500 instead of £700, which includes online and practical
Instructor |
Chantelle Taylor-Newman
Info & Registration |
[email protected]
About the course
The Diver Medical Technician (DMT) course provides you with the skills necessary to deal with diving emergencies. Scuba divers face different situations compared to commercial divers working in highly dangerous situations, however the accident and mortality rate amongst recreational divers is higher, and their level of medical training lower.
Dates of the course:
January 6th and 7th
January 20th and 21st
February 3rd and 4th
March 2nd and 3rd
March 23rd and 24th
other practical dates available.
E-mail [email protected]
Why it is important
The DMT course will not teach you how to dive, it will teach you how to save lives and assist in treating diving-related injuries. It will teach you how to work under pressure and when to make that all important, life-saving decision.
Who the DMT Course is Aimed at
Dive Operators, Expedition Organisers, Scientific Divers, or a group of Divers organising a remote diving trip. In general, all those Divers who are involved in Recreational, Technical, Scientific, Military, Police, Fire and Public Safety Diving.
Pre-requisites
Must be over the age of 18 and be in good health

Have at least the recreational diver standard or equivalent

Should at least hold an EFR/ BLS/ First Aid Certification.
Ask us if you are not sure.
Topics covered
Role and Responsibility of a Diver Medic, Incident Assessment, Patient Assessment, Human Anatomy, Methods for monitoring vital signs, Methods of caring for a casualty on site and during transportation, Airway Assessment and Management with adjuncts, Oxygen Administration, CPR and AED, Breathing Difficulties, Anaphylaxis, Diabetes, Head Injuries, Seizures, Heart Conditions, Management of minor and catastrophic bleeding, Poisoning, Burns and scalds, Environmental Exposures, Drowning, Muscular-skeletal trauma, Ear problems – infections, barotrauma, routine hygiene in saturation environments, Injuries to skin and eyes, Carbon dioxide retention and poisoning, Carbon monoxide poisoning, Other breathing gas contaminants, e.g. hydrocarbons, Oxygen toxicity, Anoxia and hypoxia, Nitrogen narcosis, Dangerous marine animals – treatment of common injuries, Decompression Illness including pulmonary barotrauma and gas, Dental problems – recognition and first aid, Diving accidents, High pressure nervous syndrome (HPNS), Methods of caring for a casualty on site and during transportation, The ears, sinuses and vestibular organs, The first-aid equipment available at the site of a diving operation, Lung injuries, Catheterisation, Thermal stress – the effect of cold on divers' performance, Use and hazards of the drugs and intravenous fluids, Setting up intravenous infusions, Parenteral administration of drugs, Suturing, and much more.
DAN Insurance Discount As an added bonus
Participants of the DAN Europe Diver Medical Technician course will receive a 10% discount on DAN Europe Insurance. This insurance coverage is specifically designed for divers and offers peace of mind during your underwater adventures. Once you have completed your course registration, you will be sent a specific email with a personal discount code to use on your next DAN Europe registration or renewal.
Modules and Certification
The theory will be blended learning which is online training, at the end of which you will be able to register for the practical section that will take 2 days.
In addition, students can opt for a wilderness diving + rescue skills weekend right after the course.
On completion of your practical course you will receive a DAN Europe Recreational Diver Medical Technician Certification. The certification is valid for 2 years, at which point a 3-day refresher will need to be undertaken.This course is strictly a non-commercial diver course and is not an IMCA DMT Course.
Is There A Diver Med Tech in The House?
Learn from the best… Underwater explorer, skydiver, climber, TV host Andy Torbet, explains what you will learn and shares his own experience taking the DMT course.
Read the article