Deep Dive Research Weekend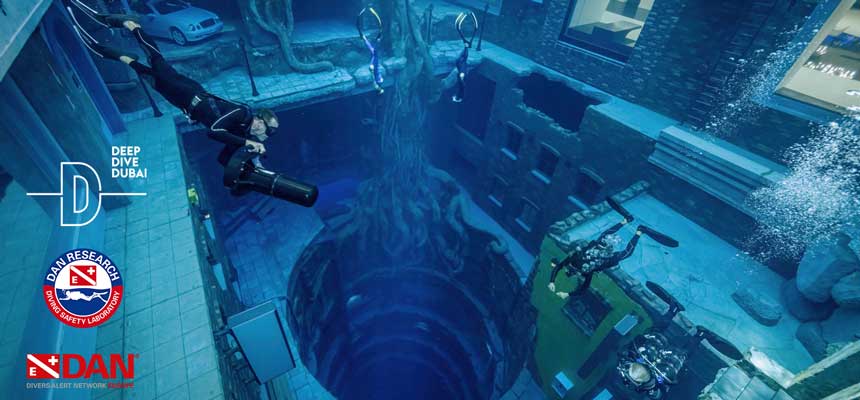 Ready to take the plunge in the world's deepest pool?
This 4-5 December the DAN Europe and Deep Dive Dubai teams organise a unique event in the newly-opened, 60-metres pool of the United Arab Emirates (UAE).
The event will combine scientific research activities, citizen science, informative conferences from top dive docs and researchers, and lots of fun.
Some of the reasons why you may want to participate?
You will get a chance to:
Dive whilst serving a bigger purpose, contributing to scientific research and donating data from your dive profile to DAN's Diving Safety Lab. With your consent, you will be involved in a series of evaluations before, during, and after the dive. These are not invasive or painful, and contribute to a better understanding of diving physiology. Tests may include doppler ultrasound to detect post-dive bubbles, ECG, and others.

Attend an interesting conference, get to know more about the objectives of the day's diving evaluations, and learn about the latest findings in the fields of scientific research and diving safety.
The conference will be held on Saturday, Dec 4th at 5pm in the conference space of Deep Dive Dubai. Anyone registered for a diving experience during either Dec 4th or 5th may apply to join the event. The limited spaces are assigned on a first-come, first-serve basis. It is also possible to register for the conference while not diving over those days.

Meet the community, and interact with like-minded divers, worldly-renowned educators, and award-winning dive researchers.
How to participate
See you in Dubai!
Your DAN Europe team